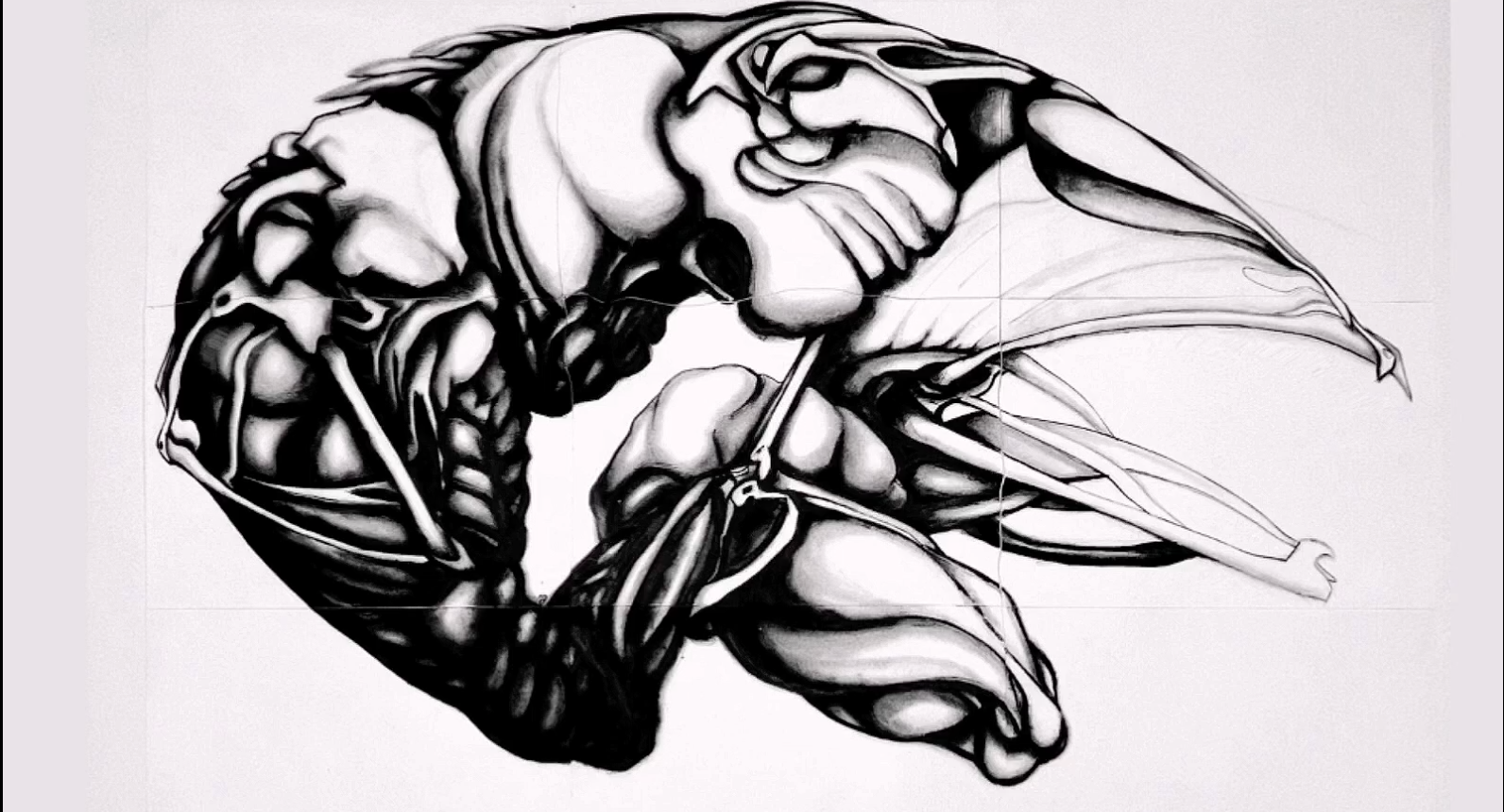 Morpho | Liyah Pousse-Wang | 2022 | 3'

Technique: charcoal drawing and India ink on several sheets of paper, then computer animation. Soundtrack produced by the student.
My practice has developed around the materiality and immersion of the work, playing with the combination of traditional, sound, and digital illustration techniques.
I apply these materials to my interest in living and non-living organisms, where a strangeness and a subtlety emerge in their movement.